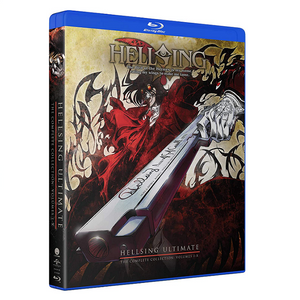 Hellsing Ultimate The Complete Collection - Volumes I-X [Blu-ray] [New & Sealed]
Hellsing Ultimate Complete Series contains anime OVAs 1-10 directed by Hiroyuki Tanaka, Tomokazu Tokoro, and Yasuhiro Matsumura. Protecting England from satanic ghouls, the Hellsing Organization's deadliest weapon is a rogue vampire named Arucard. Seras Victoria, a former policewoman who accepted Arucard's gift of dark salvation after she fell in the line of duty, is called for backup. Together, they haunt the shadows as a sinister force of good.
This Movie is Brand New and Factory Sealed. All photos are stock photos and are not the actual picture of the item. We can not accept returns of any movies once they are opened.
---
We Also Recommend