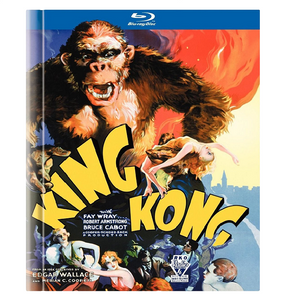 King Kong [Digibook Blu-ray] [2010] [New & Sealed]
"The greatest of all horror films" with "masterly special effects" (Danny Peary, Guide for the Film Fanatic). Memorable moments abound: a moviemaking expedition on a fantastic isle filled with dinosaurs and other prehistoric creatures; the giant simian's lovestruck obsession with the film shoot's blonde starlet (scream queen Fay Wray); Kong's capture; his Manhattan rampage; and the fateful finale atop the Empire State Building, where Kong cradles his palm-sized beloved and swats at machine-gunning airplanes. "It was beauty killed the beast." But in these and other great scenes, King Kong lives forever.
This Movie is Brand New and Factory Sealed. All photos are stock photos and are not the actual picture of the item. We can not accept returns of any movies once they are opened.
---
We Also Recommend