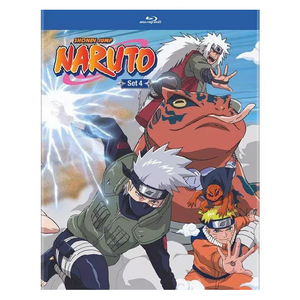 Naruto Set 4 [Blu-ray] [New & Sealed]
There's a storm brewing and its name is Akatsuki! Sasuke has a chance run-in with the murderer of his entire clan, his brother Itachi! Can he avenge the Uchiha? Meanwhile, young Naruto begins training with Jiraiya to master the powerful Rasengan. Before long a battle among legends erupts when Orochimaru dares to confront Lady Tsunade and Jiraiya, while Sasuke, burning with angst, makes a terrible choice to travel down a path of darkness. Can his friends stop him?
This Movie is Brand New and Factory Sealed. All photos are stock photos and are not the actual picture of the item. We can not accept returns of any movies once they are opened.
---
We Also Recommend