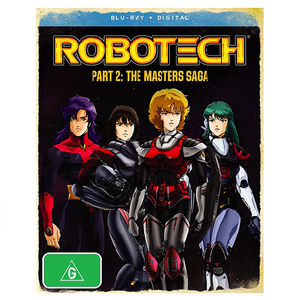 RoboTech Part 2 The Masters Saga [Blu-ray] [New & Sealed]
After Earth's annihilation, the survivors struggle to rebuild their planet, only to face a new crisis. The Robotech Masters arrive to complete the mission that the Zentraedi Armada began, to reclaim their lost technology and destroy anyone in their way!
This Movie is Brand New and Factory Sealed. All photos are stock photos and are not the actual picture of the item. We can not accept returns of any movies once they are opened.
---
We Also Recommend