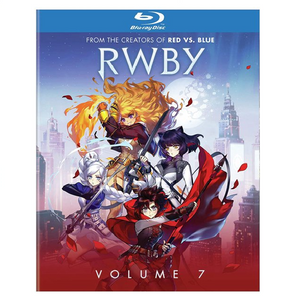 RWBY Vol 7 [Blu-ray] [New & Sealed]
Ruby, Weiss, Blake, and Yang have fought hard alongside their friends to bring the Relic of Knowledge to Atlas, the northernmost Kingdom in Remnant. However, the futuristic urban-sprawl may hide just as much danger as the Grimm-infested tundra that surrounds it. Enemies and allies will collide as our heroes fight to stop Salem's forces, but banding together is dangerous when you don't know who you can trust.
This Movie is Brand New and Factory Sealed. All photos are stock photos and are not the actual picture of the item. We can not accept returns of any movies once they are opened.
---
We Also Recommend