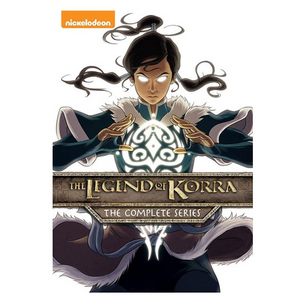 The Legend of Korra The Complete Series [8 Discs] [DVD] [New & Sealed]
The spirit of the Avatar lives on in the complete series of The Legend of Korra! Relive every moment from all four books. From meeting Avatar Korra, a teenage girl from the Southern Water Tribe, in book one, to opening the spirit portal and entering a new age where spirits and mankind coexist in books two and three, to embarking on a journey of self-discovery and restoring balance to the Earth Kingdom in book four, you won't want to miss a second of air, earth, water and firebending in this complete collection!
This Movie is Brand New and Factory Sealed. All photos are stock photos and are not the actual picture of the item. We can not accept returns of any movies once they are opened.
---
We Also Recommend